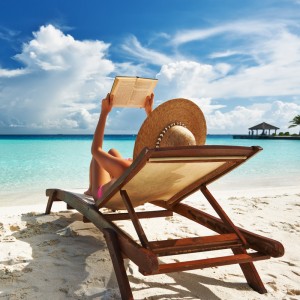 It is important to keep reading this summer.  It will help your brain stay sharp and then you'll be ready for all of the challenges of the new school year.  Plus it is a fun way to spend those hot summer days.  We would like to know where and what you are reading.  
To participate :
1. Find a fun, exciting or comfortable place to read and have someone take a picture of you and your book.
2. Send your picture to swiseman@k12.wv.us along with your name, the title of your book and the name of the place that you are reading.
3.  I'll post your picture on the Summer Reading Page of the library website!